Recordings & Music
Free Download! "Carry Me Home " from Drum Brothers, Remember CD.
You can download Drum Brothers recordings on iTunes and cdbaby.com!

Standing Wave
is an independent label and artist management company which
promotes Drum Brothers and Mandir and the various projects of its members, including: The Bhakti Road with Matthew Marsolek and friends, and A Musical Dreamtime Journey with Lawrence Duncan and Michael Marsolek.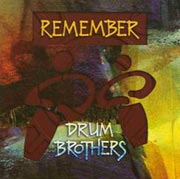 Drum Brothers
Featuring selections of Drum Brothers favorite live performance material, this CD is filled with driving West African rhythms, dance grooves, polyrhythmic vocals, didgeridoo, guitar, ethnic flutes, didgeridoo, and world percussion.
With guest artist Abdoul Doumbia from Mali, West Africa.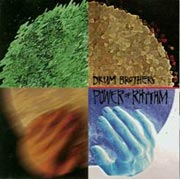 Drum Brothers
High-energy world percussion, harmony vocals, guitar, didgeridoo, a journey through a landscape of world rhythm.
Featuring popular Drum Brothers performance selections including: Goatskin Hip Hop, Humanah, Ode to Hamza, and Merengue/Bell Heaven.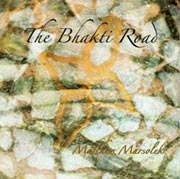 Matthew Marsolek
A collection of Sanskrit Chants and Kirtan songs from India, sung by Matthew Marsolek and friends and accompanied by guitar and a variety of World percussion instruments including: riqq, various frame drums, and didgeridoo.
The guest artists on the recording are Michael Marsolek, Nathan Zavalney, and Tracy Topp.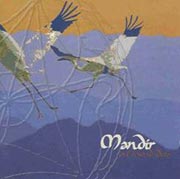 Mandir
Contemporary world music blending West African rhythms, East Indian melodies, and Jazz and classical harmonies into an ecstatic original sound.
Featuring acoustic and classical guitar; bassoon, flutes, and soprano sax; violin, didgeridoo, hand percussion, and lush vocals.
Produced by Sweetgrass Music recording artist, Philip Aaberg.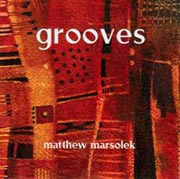 Matthew Marsolek
Featuring traditional and contemporary rhythms for West African Drum Ensemble (djembe, dunun, shekers and hand bells), layered vocals, and lot's of groove.
Also a special track ("longbell trance") featuring Michael's resonant didgeridoo.

Notated rhythms and arrangements from the Grooves CD, in a simple box notation format.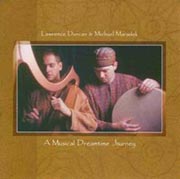 Lawrence Duncan
and
Michael Marsolek
Contemplative music with a variety of instruments from around the world.
A celebration of the seasons and solstice with the following instruments: Didgeridoos, Ethnic Flutes, Bassoon, Saxophone, Drums and Percussion Instruments, Harp, Tibetan Singing Bowls, Voices and other musical surprises.