Welcome to Drum Brothers.
Click on store to see our new shopping cart layout!
Check out our calendar, the juke box below, and feel free to browse the site for free samples and downloads. Click here to visit us on Facebook or look down to the right.
All the details are together for the Boulder River Rhythm Retreat coming up this June 26 - 30! Click here for more information and registration options.
Each Wednesday night, Tracy Topp of Drum Brothers & Djebe Bara is offering Children's drum and dance classes in Missoula. Are your kiddos ready for some groove? Click here for more information!
To all drummers, check out our new Tuning Instructions that you can download.
Would you like to check out our promotional video? For a high definition view, click here or on the photo below. The file is 195mb so give it plenty of time to load. It'll be well worth the wait. Click here to stream the video on Youtube. Remember to watch in high quality for the best version. If it stops and starts, press the pause button and wait a moment for the buffer to catch up.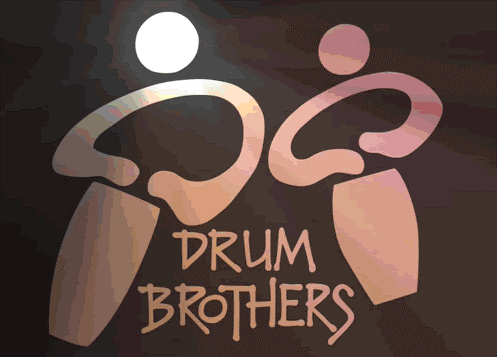 Click the play button to enjoy some music.
To give you a musical portrait of our June event, the Boulder River Rhythm Retreat, here's a free download of Come to the Circle off of the Drum Brothers Remember CD. And here's an example of one of the rhythms that we often play: Sorsonet. Participants are often treated to a musical wakeup. Here's an example of what you might hear: Morning Flute.
Check out the video samples to the right. Our new promotional video as it's posted on YouTube, a view from the balcony of the Alberta Bair Theater on April 8th when Drum Brothers opened for Ladysmith Black Mambazo, and Matthew playing Soukou on a Drum Brothers djembe.
Click here to listen to mp3 samples of Drum Brothers Drums!